Dear Gentle Reader,
Well, the other shoe finally dropped last week. Moody's was the 3rd and final rating agency to cut Brazil's debt to junk status with a negative outlook. While not a surprise, it's a final validation of the current fiscal imbalance and the lack of a clear, credible economic vision being put forth from Planalto. That tidbit along with the arrest of João Santana and his wife were the big news of the week. Corruption truly is the gift that keeps on giving!
Last week we looked at Brazilian exports and the main trading partners who buy Brazilian products. This week, let's look at imports and see how they have fared in the weak BRL environment.
By the Numbers
So where does Brazil fit in the world in terms of exports and imports of goods and services (Current USD)? 25th in the world in exports and 23rd in imports. This is significant for anyone looking to do business in Brazil.
Top 25 Countries – Exports & Imports of Goods and Services (USD M) in 2014
Total Exports and Imports Brazil US$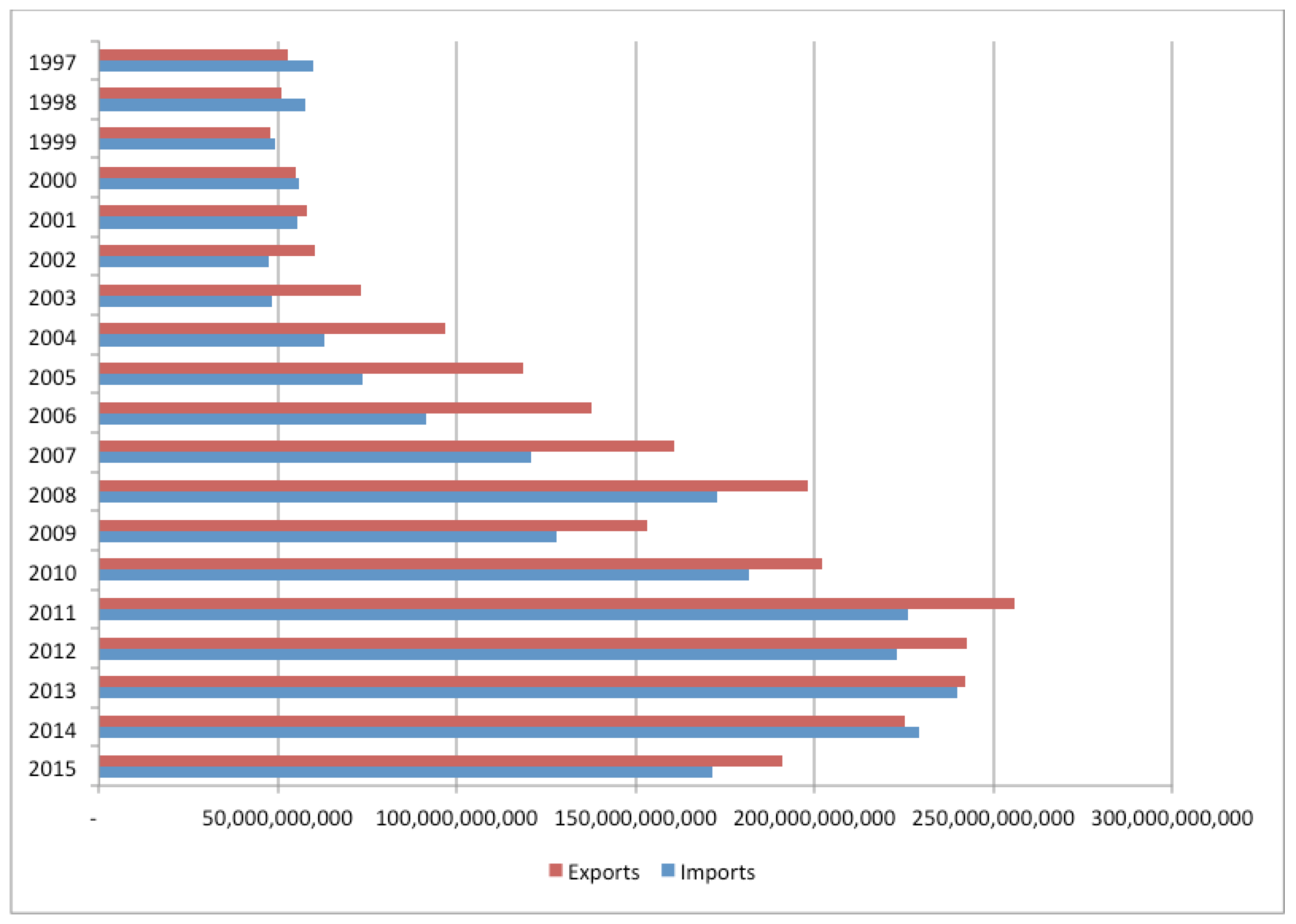 Total imports have progressively decreased from a high of US$240B in 2013. Since 2013 imports have dropped by US$68,2B, and machinery and transport equipment, petroleum and lubricants, and chemicals account for just over 81% of that drop.
2015 Total Imports in US$M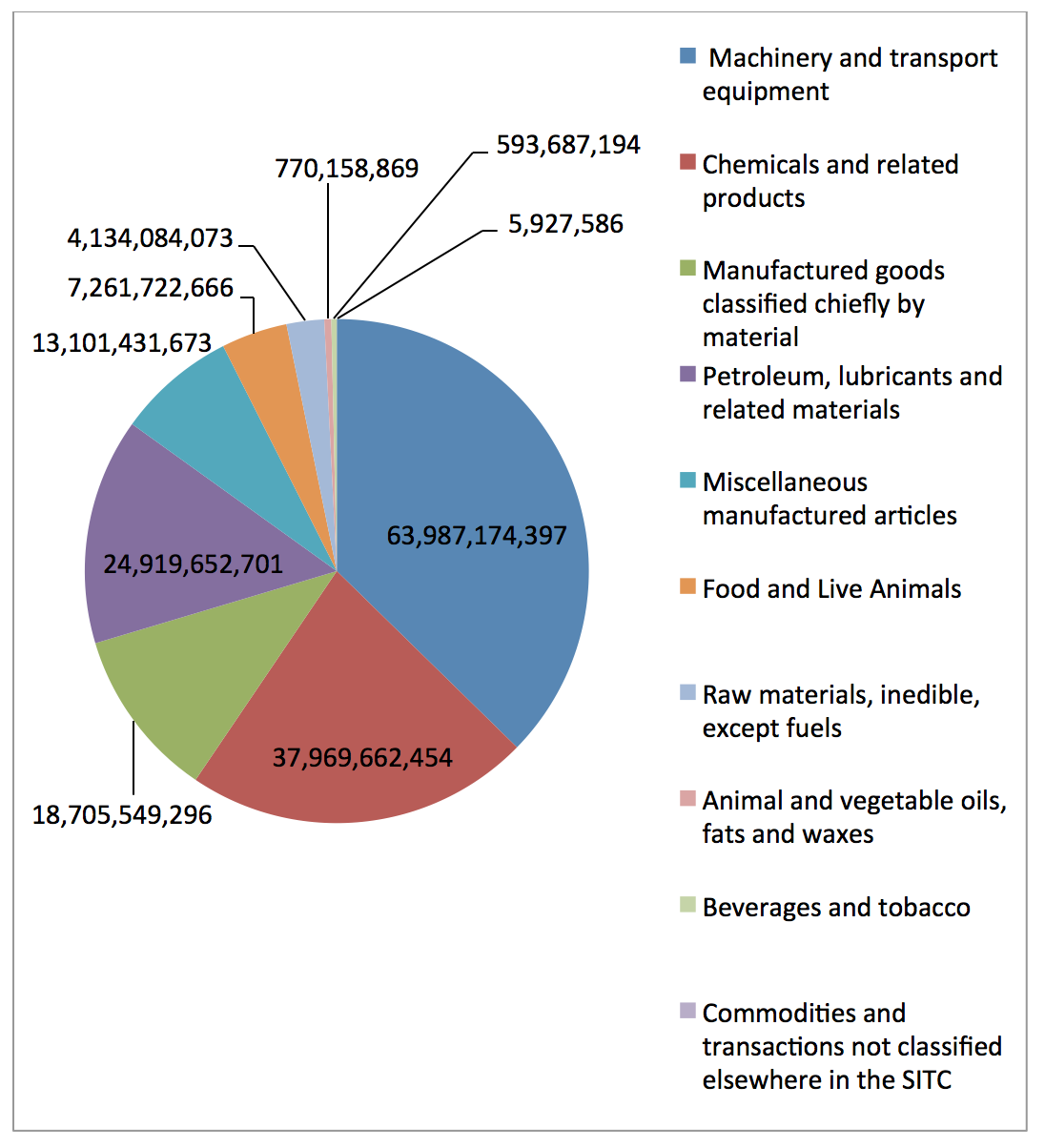 Finished and value added products dominate the list with the top four categories accounting for 85% of the 2015 total. But combined, drops in these 4 categories have accounted for 90% of the overall drop from the high 2013. Doesn't bode well for manufacturing and productivity as investments in equipment and productivity are on the decline.
2015 Top Import Categories
Top Ten Imports (% of Total)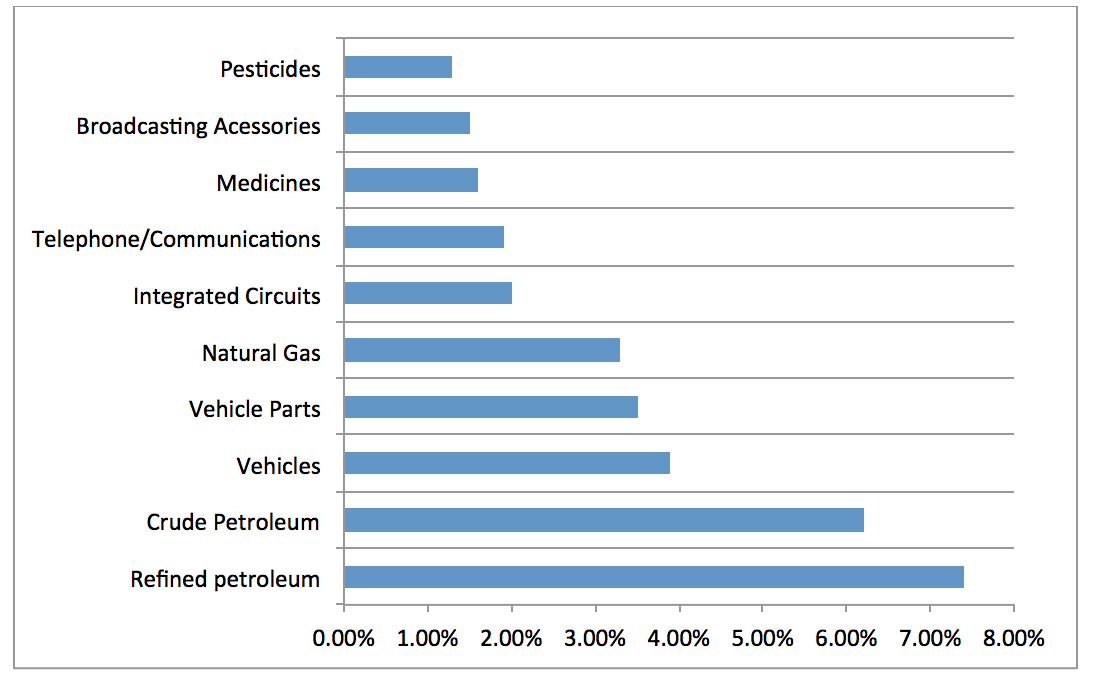 The top 10 import items account for 33% of the total imports and for the most part are largely composed of value added products. Energy, vehicles, electronics, chemicals and pharmaceuticals make up the entire list.
Top 10 Trading Partners Imports (2014)
China 2014 Imports/Export Analysis
USA 2014 Imports/Export Analysis
Argentina 2014 Imports/Export Analysis

Brazil Balance of Trade – 5 Years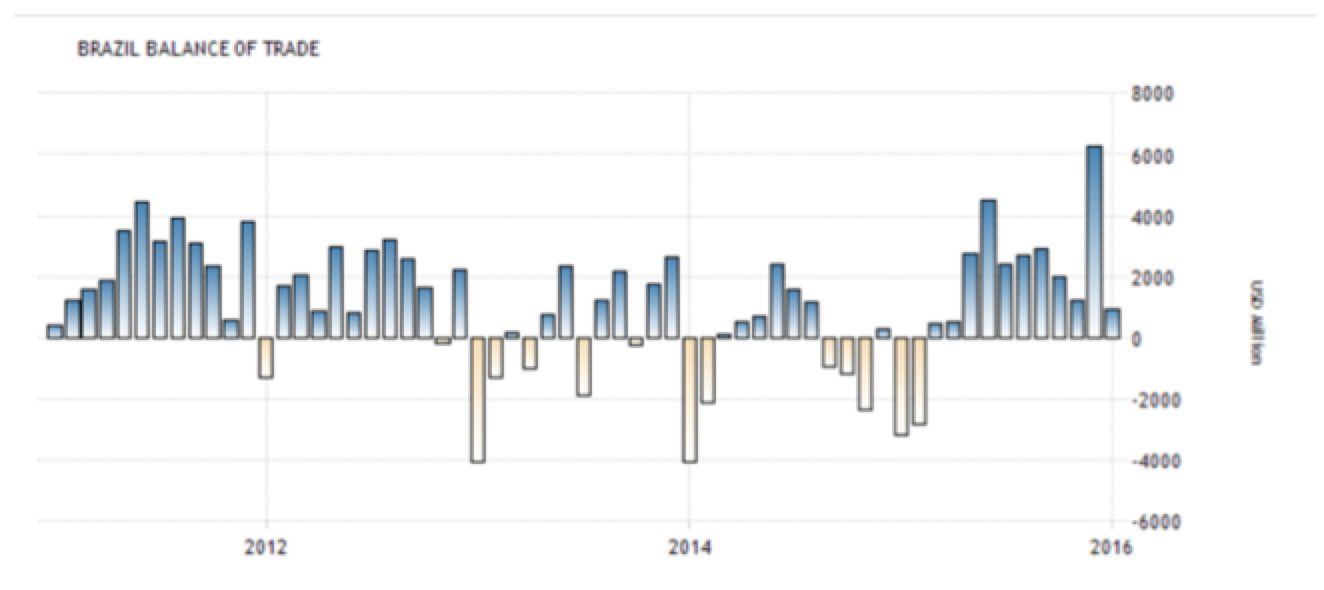 Brazil reported an all-time monthly high trade surplus in December of 2015 of $6,2B and had a total surplus of $19,7B in 2015. Historically, exports of raw materials and high commodity prices have allowed Brazil to run a strong trade surplus. But, currently the surplus is driven more by a decline in imports and an overall drop in values as commodities have fallen. Imports account for about approximately 14% of GDP.
I don't believe that imports are likely to fall much further, and the current account surplus is a big plus for the economy. But the backdrop of the surplus being driven by the weak BRL and drop in demand is troublesome. Investment in new equipment and technology that will increase modernization and productivity are taking a hit as businesses postpone investments. Productivity levels are already a serious problem that dampens competiveness of Brazilian goods and services globally. But, the silver lining is that there are a ton of opportunities out there for the contrarian investors!
As always, thanks for reading and please send along any comments or suggestions.
Kind Regards,
RP
"Never doubt that a small group of thoughtful, committed citizens can change the world. Indeed, it's the only thing that ever has." – Margaret Meade
Sources:
World Bank
UNCTADStats and UN Comtrade
BCB
Global Edge Center at Michigan State University
The World Integrated Trade Solution (WITS)
Trading Economics