The 2015 ranking of the competitiveness of the Brazilian states was recently issued in November. It's is a periodic study put out to improve the understanding of the comparative operating environments so that the states can better identify their strengths and weaknesses. It's a scorecard so they understand where to focus their attention in order to improve their communities, governance, environment, economy and business conditions.
The independent study is prepared by the Economist Intelligence Unit (EIU) and Tendencias, and is sponsored by the Center for Public Leadership (CLP).
The 2015 rankings take into account 64 indicators divided into the following 10 strategic divisions:
Market Potential
Infrastructure
Human Capital
Education
Social Sustainability
Environmental Sustainability
Fiscal Sustainability
Governmental Efficiency
Innovation
Public Safety
The indicators are used to create a score from 0 to 100 for each of the states and finally combined to create an overall score. The rankings follow: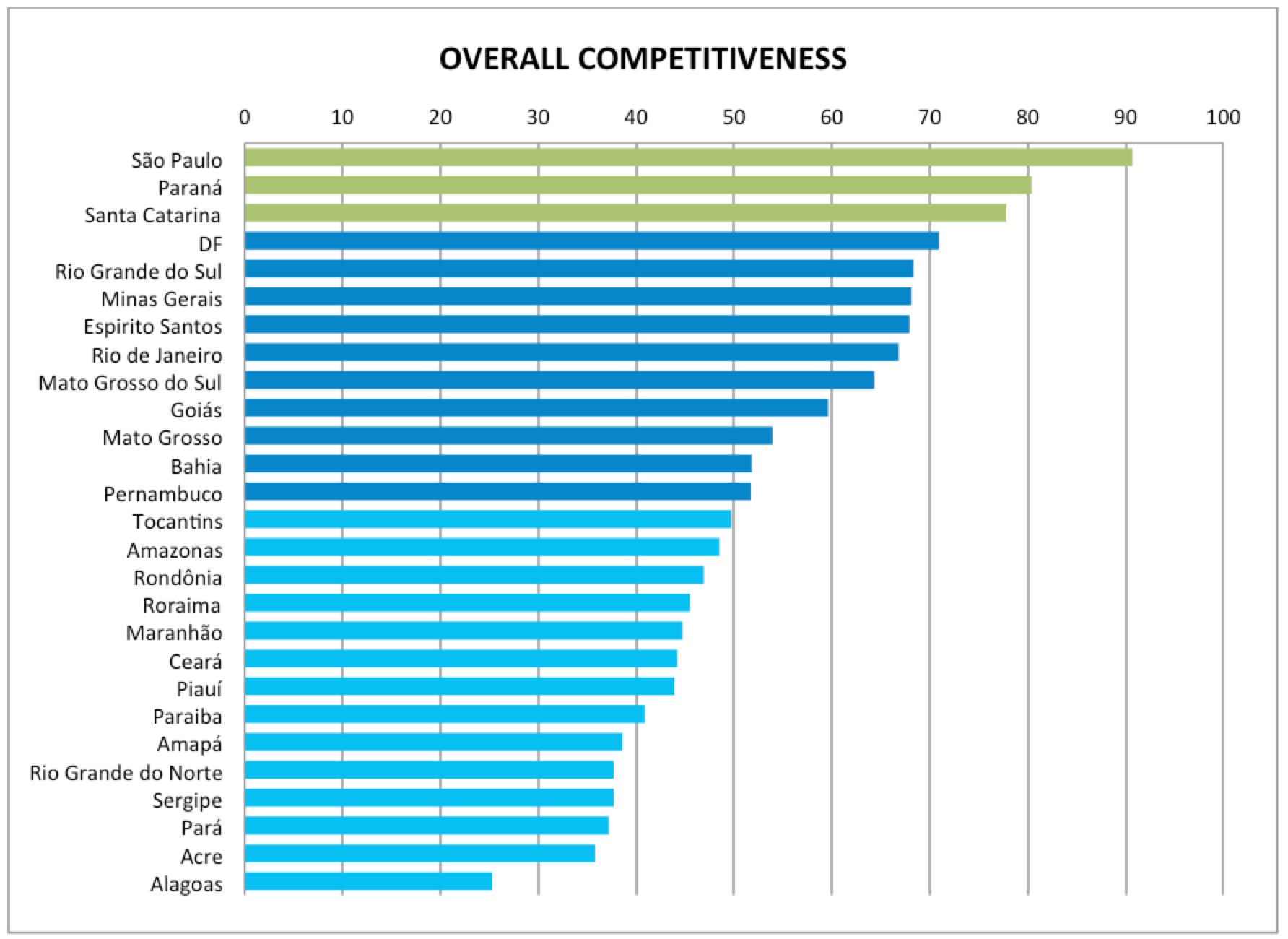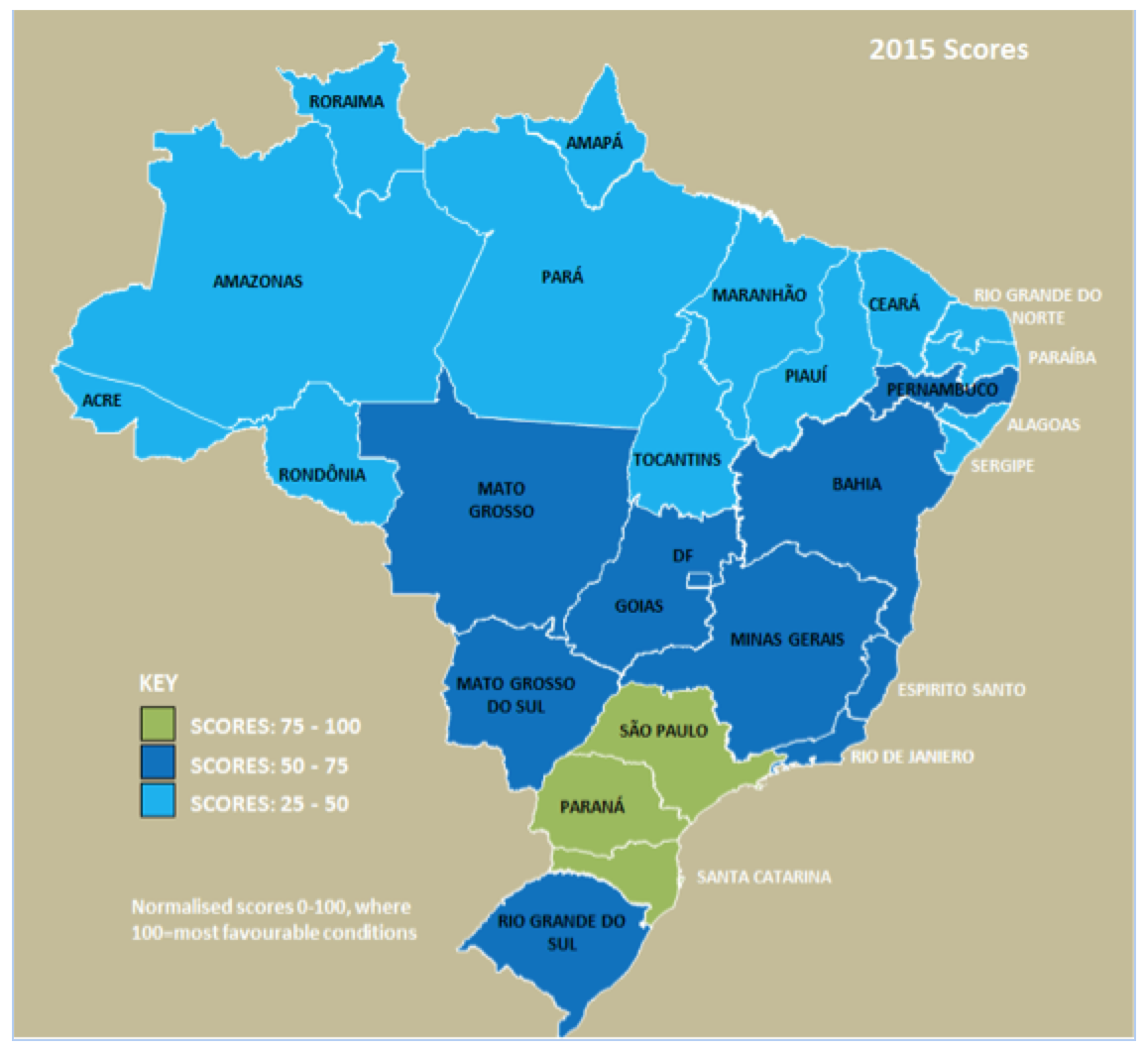 This is great information for evaluating where best to establish your business, based on the most important aspects that are critical to your success.
As expected, there is an obvious correlation between the higher scores and the southern region of the country. This is due to many factors, and in future postings, we will look at the state scores more in depth to better understand the main drivers.
As always, appreciate your time.
RP
"The best way to predict the future is to create it." – Abraham Lincoln
Sources:
http://www.rankingdecompetitividade.org.br/
http://clp.org.br/